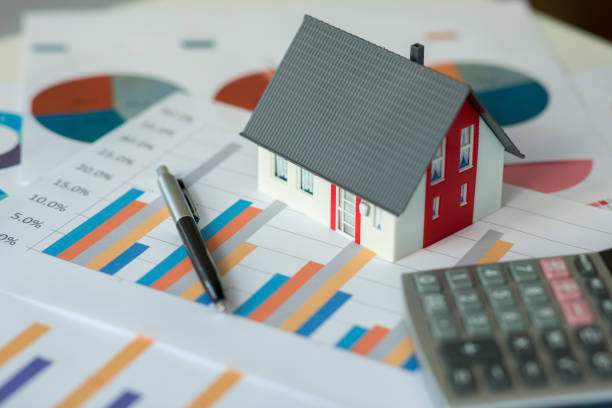 Specialist lending
Large loans
Typically, this when you are borrowing £1m+
Sometimes a Private Bank is more suitable for these large loans
Borrowing £500k+ will often be placed with a High Street Bank premier underwriting team
High value mortgages differ with lender type
When looking to take out, or when refinancing large mortgages, we will start by talking to you about your objectives, background, plans and goals, as that will then drive the type of lender we talk to and what type of products we may recommend.
The FCA recently defined a High Net Worth Individual as someone who earns £300,000+ or has £3 million worth of net assets. This is very helpful as if you at this level or above, lenders can be more flexible, and it is quite commonly the bar to entry with most Private Banks.
With large mortgage loans the 'affordability' rules are more sophisticated. Therefore, we can choose to stay on the high street and use some of the lenders you know well, or we may veer off into the world of Private Banks and use some lesser-known names. The purpose is always to get you the best outcome, so this is how we look at things.
---
Adverse credit
If you're thinking of buying your first home or moving house, you'll want to start looking for a mortgage. However, if you've had problems with adverse credit in the past you may be rightly concerned about your chances of finding an affordable mortgage deal.
When you apply for any mortgage, your application will be rigorously checked by your chosen lender. These checks include looking at your outgoings and income, checking out your deposit and examining your credit history. For anyone who has problems with credit in the past, a poor credit report could mean they find it harder to find a lender who will approve their application. Even if you can find a lender bad credit mortgage rates are generally higher than standard mortgages, and you may find the options unaffordable.
We have years of experience of securing mortgages for mortgage applicants with an adverse credit history. We know how to find the best mortgage lenders for adverse credit, and which of those adverse credit mortgage lenders would be the most appropriate for your circumstances.
---
Bridging finance
If you find yourself in a position where you need to purchase your new property but have not yet sold your old property, then you will need some financing to bridge the gap to give you the time to sell. These are known as bridging loans or bridging financing because they bridge the gap so you can complete on your new home before your old home has sold.
Bridging loans
This type of loan is a short-term solution and as such often has a much higher interest rate, but it can be the financing your need to bridge the gap before the sale of your old property is finalised. Missing out on your dream home or property investment opportunity for the sake of a few weeks is not an option for many people so these bridging loans can be the answer if you are eligible and understand the type of loan you are agreeing to.
Bridging loans can also be known as caveat loans, are useful in many different types of property purchase scenarios including having to move home quickly as you are being relocated for a new job or perhaps you are a property investor, and you must complete on a sale or lose the deal you wanted. Because of their higher interest rates and higher administrative fees those considering this type of loan do need a clear end date and exit in mind from the loan or the costs can increase quickly. For those that need a short bridge this type of loan works well and gets them where they need to be, it however is not a replacement for traditional lending.
Bridging Finance Options
If you need a bridging loan working with an expert mortgage advisor is the best way to understand the type of loan you are agreeing to, the rates and fees associated with it. As with every type of financial product there are many different lenders willing to agree to bridging loans if you meet their criteria and a mortgage advisor can match your personal circumstances with the lenders available to get you the right deal at the best rate for you.
Please note these are arranged by referral only.
---
Second Charge
Second charge mortgages are also known as second mortgages, and this means having two mortgages on your home. If you are looking to release the equity in your property, then a second charge mortgage may be the right solution for you.
Second Charge Mortgages
Your property is your biggest asset and if you are looking to release funds or borrow funds from another source then taking a look at the option to get a second mortgage on your home may be the right choice for your personal circumstances. Many homeowners opt for a second mortgage rather than a re-mortgage for a variety of reasons. Speaking with the expert team at Rosebank Mortgage Brokers will let you explore all your options and get the best rates and the best deal for you.
There are many reasons people choose to take out a second mortgage on their home, they may want a large loan (to do a home extension for example) and the rates are better on a second mortgage than that of a personal loan, they may want to consolidate their existing debts but can't secure the funds as a personal loan, their current mortgage has a high early repayment charge making a second mortgage cost effective, or their credit rating has gone down since the last mortgage application so the rates will be higher.
Second Mortgages
Sometimes a second mortgage can be cheaper than re-mortgaging, but this, as with everything concerning personal finance, will be dependent on your personal financial circumstances as what is right for you will not be the right solution for the next person. This is why speaking with expert mortgage brokers really helps, they can look at your finances and your goals and match that with the best products that meet your needs on the market.
Second charge mortgages are assessed in a similar way to a standard mortgage in that they will take into consideration your current financial position, credit and repayment history and affordable lending criteria when looking at your application. Just as standard mortgages are secured on your home, so are second charge mortgages.
The financial conduct authority regulate secured loans. Think carefully before securing any other debts against your home. Your home may be repossessed if you do not keep up repayments on a mortgage or other debt secured on it.
Please note these are arranged by referral only.
---
Commercial
Commercial Mortgages are designed for individuals and companies purchasing a business property as an asset, profiting from rents and property value appreciation. The proceeds from a commercial mortgage are typically used to acquire, refinance, or redevelop commercial property. Commercial mortgages are not just for buildings. They can be used by companies who simply want to invest – maybe they need more money to take on more staff, or possibly bring in new and improved equipment. Property developers often take out commercial mortgages to allow them to purchase a plot of land and build upon it.
If you are a property developer looking to renovate an old property or a business looking to purchase your own office building, you will need to acquire a commercial mortgage.
How do Commercial Mortgage work?
As with a residential mortgage, the property will be used as collateral by the lender against the loan, if there is a case of default, the lender will then repossess the real estate.
As with residential mortgages, lenders can be very picky about who they lend money to. It is important to either do your research or seek the help of a broker to find the right lender for you – one that is likely to accept your business for a mortgage.
The two main areas that IMC will look at before committing to your requirements are:
Determine the value of the asset(s).
Security of the individual or company taking the loan. Many times, a personal guarantee is required as security for the lender.
The Financial Conduct Authority does not regulate commercial lending.
Please note these are arranged by referral only.
---
Self build
What is a self-Build Mortgage?
A self-build mortgage is a product designed for people who wish to build their own home. Unlike a traditional mortgage, funds are not released in a single lump sum – instead, the funds are released at pre-determined stages of the build.
There are self-build mortgage lenders who will fund the plot purchase as well, but many will not. Interest rates are often higher than with standard house purchase rates, with varying arrangement fees. Once the property is deemed habitable, certain lenders will allow the borrower to move onto a lower interest rate. Applications for this mortgage type will need to include detailed plans and a breakdown of the projected build cost. This will include the cost of the plot and the provision of a substantial contingency fund in case the project encounters any issues.
What is the best self-build mortgage for me?
Essentially, there are two types of self-build mortgage to choose between:
Arrears: In this type, stage payments are released as the project progresses from one stage to the next. An arrears form of self-build mortgage is best suited to borrowers who have a hefty amount of capital that they can put into the project.
Advance: With this type, the stage payments are released at the beginning of each build stage. This means the money is made available at the point when the initial costs of labour and materials need to be paid. This eliminates the need for any kind of short-term borrowing, bridging loans or personal savings to cover things. This type of self-build loan gives the advantage of assisting more with cash flow, but there are fewer lenders that accommodate it.
Some lenders will also lend on the purchase of a plot of land or an existing property, as well as those key stages of the build itself. The amounts will vary, but will usually fit into the following:
75-90% of the valuation or purchase price (whichever is lower)
80-90% of the build costs
~75% of the growth in value of the project at predetermined stages of construction
Be advised that many lenders will not lend on the land – they will only cover the build period. Deals will include things like:
fixed interest rates
discounts from the standard variable interest rate
bank base rate trackers
offsets
The stages where the funds are released will depend on the plans and the lender, but some common stages are as follows (a surveyor will confirm the move from one stage to the next):
Buying the land
Laying the foundations
First-floor joists
Wall plates
Roofing applied, so the property is wind and watertight
Plastering of interior walls
Completion
Our specialist advisers can answer any questions you may have.
---
Equity Release
Equity release is an increasingly popular way for UK homeowners to fund a more comfortable and enjoyable retirement. In fact, you don't have to wait until you are retired – if you're 55 or older, you can unlock some of the value 'tied up' in your home with the help of a Lifetime Mortgage.
Any cash released through a lifetime mortgage is tax-free and can be spent however you desire. The mortgage is only paid back when the last homeowner dies or moves into long-term care. Unlike a regular mortgage, you don't have to make any repayments during the term of the loan unless you chose to do so. Instead, interest is added to the mortgage and is only payable at the end, usually through the sale of your property.
In the meantime, you continue to own your home and can enjoy living in it for as long as you need.
What are the benefits of Equity Release
Equity release can provide a tax-free lump-sum or income to help make your retirement more financially comfortable and enjoyable.
The most popular way to take an income is via a drawdown facility. This is where you take an initial lump-sum and then take regular or ad hoc amounts whenever you need extra cash. You can continue withdrawing funds up to the total amount of the arranged Lifetime Mortgage, but there is no obligation to do so.
You have the freedom to spend the proceeds on virtually anything you wish. Some of the reasons you might release equity are:
Clear your existing mortgage
Pay off credit cards, car loans and other debts
Home and garden improvements
Buying a new property
Buying a new car
Enjoy better holidays or a holiday home
Increase your disposable income
Helping your loved ones by gifting an early inheritance
Depending on your circumstances, you may be able to enjoy several of the above uses of equity release. For more information on how a lifetime mortgage could improve your quality of life
A lifetime mortgage is a long-term commitment which could accumulate interest and is secured against your home. Equity release is not right for everyone and may reduce the value of your estate.
Please note these are arranged by referral only.
Request a call back or get in touch
Your property may be repossessed if you do not keep up repayments on your mortgage